As a practice committed to helping patients be pain-free, we are always accepting resumes from those therapy and administrative staff who pride themselves on accepting new challenges and who have a strong desire to help others. We only accept staff into our practice who have the drive, passion, and enthusiasm for helping the patients we serve.
Our focus is on delivering exceptional results and services, learning new techniques, advancing our capabilities, and of course, having an exceptional team environment! Our expanding practice provides ample opportunities for further education and career advancement.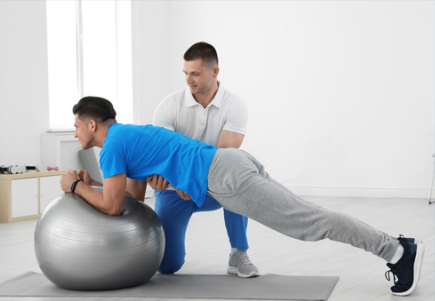 Physical therapy careers offer individuals a rewarding career in a field where they can help others with pain and disability. The Bureau of Labor Statistics reports that physical therapists are expected to see an 18 percent increase in employment between 2019 and 2029.
These professionals work with patients of all ages. Many physical therapists also work with professional sports teams and school systems.
PTs evaluate patients and develop rehabilitative programs for them to recover from injuries or chronic health problems. They can use exercise, massage, electrical stimulation, compression garments and stretching to improve mobility, strengthen weakened muscles or reduce pain.

People Over Profit, Team Over Self, Quality Over Quantity
ProMotion Rehab and Sports Medicine – Partner in Training Program (PIT)
ProMotion Rehab and Sports Medicine is a Fitness-Forward 100% employee owned private practice in South Carolina. At ProMotion, the foundation of our culture and key to our team's success stems from our belief in Evidence Based Practice and a common Mission, Vision, Core values, and Guiding Principles.
Mission: To inspire and promote wellness through comprehensive rehabilitative and preventative physical therapy and occupational therapy services.
Vision: We will be a regional leader and preferred provider of outpatient rehabilitation services with a never-ending commitment to family, our team, community, and education.
Core values: Excellence, Community, and Education
Guiding Principles: Patient Focus, Respect for Others, Feedback & Communication, Continuous Improvement, and Entrepreneurship/Ownership
Through our PIT Program, we offer a unique opportunity to not only be a part of a team-oriented organization, but to be a cornerstone and to earn the opportunity to be an equity partner in the organization.
We are opening the second class of our PIT program. Candidates considering this program should possess a passion for providing high quality patient experiences and clinical outcomes with a never-ending desire to learn and advance both their professional skills as well as the community reach of the organization through innovation and helping to cultivate specialty practice for themselves and the rest of their clinical team.
We are seeking a team-oriented individual who is compassionate and dedicated to achieving goals that impact the success of the team in their assigned location and across the organization as a whole. This opportunity requires a friendly, but no-nonsense communicator that is naturally systematic, and who possesses strong analytical skills and the ability to work at a methodical pace with a strong focus and attention to detail. An anchor in the community and a natural ability to develop a positive rapport with patients and referral sources are highly important for the success of this role.
ProMotion's PIT program consists of three phases:
Phase 1: Basic Training (six months) –
During Phase 1, PIT candidate will:
Learn about, review, and apply their skillset to standard clinical treatment paradigms
Foster foundations for exceptional patient care
Embrace and embody our company culture
Learn about and apply best billing practices
Maintain a teamwork mentality
Gain basic understanding of administrative processes
Phase 2: Clinical Director Immersion Training (12 months) –
During Phase 2, PIT candidate will:
Work and train alongside an experienced Clinical Director and Partner to further enhance clinical skills and knowledge
Demonstrate optimal billing practices
Enhance understanding of key business principles and metrics
Assist in maintaining organizational culture
Become competent in knowledge of administrative processes
Participate in community outreach
Phase 3: PIT Candidate Partner Review and Graduation –
• Upon completion of an initial 18-month period, the Partner Review Board will provide in depth performance feedback to the candidate.
• If Partner Review Board agrees that the PIT candidate has the qualities and foundation to be a pillar and Partner, the candidate will be promoted into a Leadership role and will be eligible for new Partnership opportunities in existing clinical sites or eligible to open a new clinical location.
CLICK HERE TO APPLY NOW!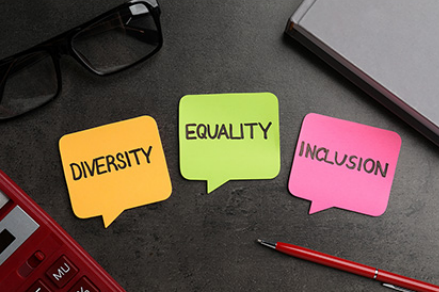 Diversity & Inclusion
ProMotion Rehab and Sports Medicine is dedicated to the promotion of fairness and inclusion at each stage of our practice. We apply value-based medicine and at the core of this philosophy is the belief that all of our team members are important and deserves respect and help. Harassment, discrimination, and microaggressions don't have any place here. Any member of the leadership team or the Diversity and Inclusions Committee can be a resource to help you if concerns arise. More than that, we are here to make sure our Departmental culture is responsive, aware, and open to change. Please inform us how we will make a positive influence on your work setting, medical practice, and patient care.