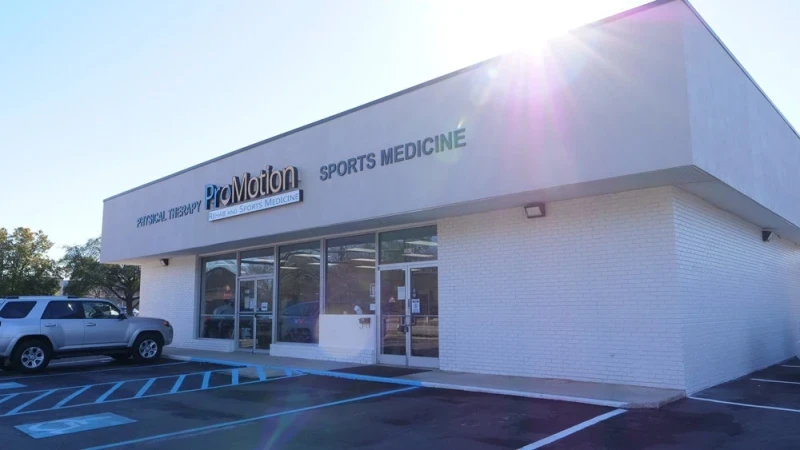 ADDRESS
CONTACT
P: (803) 432-2432
F: (803) 432-1779
HOURS

Monday - Thursday: 8am - 6pm
Friday: 8am - 12pm
Saturday - Sunday: Closed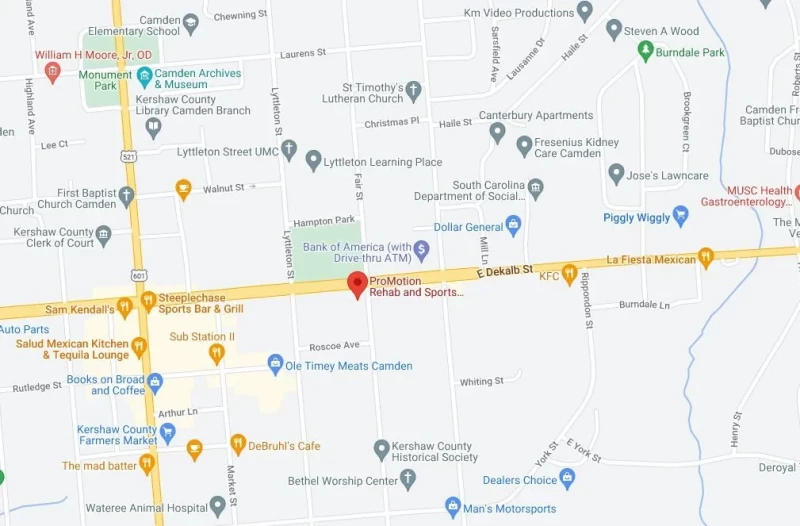 At ProMotion, we provide outpatient sports medical therapy in Camden, South Carolina, and the surrounding towns. Regardless of where you go, you'll find sports medical therapy experts who are dedicated to bringing you back to the life you love.
We Offer the Following Treatment Services
Back Pain & Sciatica
Back pain is the most commonly reported pain across the USA, with one out of every four individuals have experienced back pain in the past three months. At ProMotion Rehab & Sports Medicine our physical therapists will get to the root of the problem and provide long-lasting relief.
Neck Pain & Headaches
The neck is a delicate and intricate part of the body. As a result, neck pain may be severe. Ignoring your neck pain may lead to further issues with your injury and/or pain.
Shoulder Pain
If you've experienced a shoulder injury, you know how painful and inconvenient it can be. Consult our physical therapists as soon as possible so that we can evaluate your shoulder and create a personalized treatment plan to match your needs.
Hip and Knee Pain
A common issue among people is knee pain. Its symptoms can include more than discomfort. Swelling, stiffness, instability, painful popping, or inability to fully straighten the knee may occur.
Elbow Wrist & Hand Pain
We rely on our upper extremities on a regular basis. When you have pain or discomfort in your elbows, wrists, or hands, your daily function might become severely limited.
Foot and Ankle Pain
Your feet play an important role in your lifestyle. When every step causes pain, your entire day becomes a series of attempts to avoid that pain and possibly movement. Physical therapy can get you back in motion after a foot injury through targeted exercises and stretching.
Motor Vehicle Accident Injuries
Automobile accidents are the greatest cause of injury, and can cause extensive harm through head injuries, neck injuries, and chest injuries. Physical therapy treatment is recommended for fast recovery.