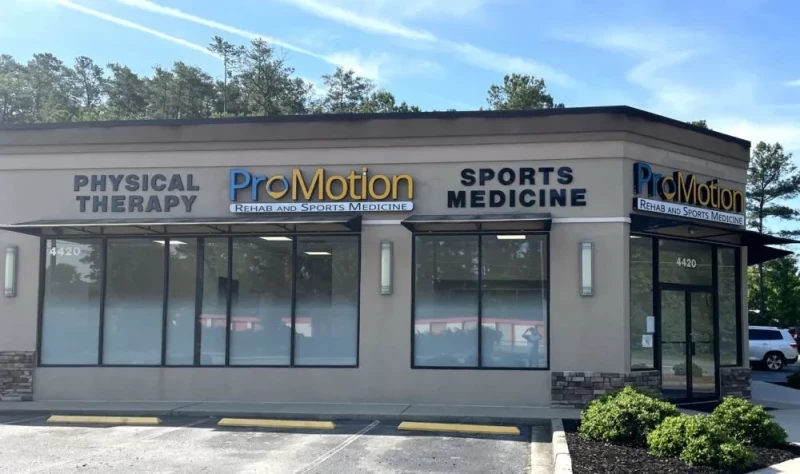 ADDRESS
CONTACT
P: (803) 233-1366
F: (803) 233-1367
HOURS

Monday - Thursday: 8am - 6pm
Friday: 8am - 12pm
Saturday - Sunday: Closed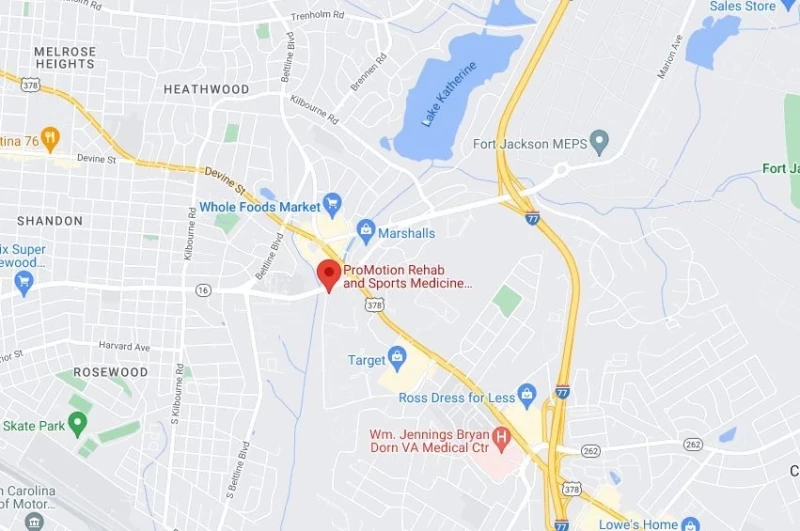 At ProMotion, we offer outpatient sports medical therapy in Columbia, South Carolina, and the surrounding locations. No matter where you go, you will find sports medical therapy specialists who are dedicated to bringing you back to the life you enjoy.
We Offer the Following Treatment Services
Back Pain & Sciatica
Back pain is the most generally reported pain throughout the USA, with one out of every four individuals have gone through back pain previously. At ProMotion Rehab & Sports Medicine, our physical therapists will get to the basis of the problem and supply long-lasting aid.
Neck Pain & Headaches
The neck is a fragile and complex part of the body. Consequently, neck pain could also be extreme. Ignoring your neck pain may result in additional issues with your injury and/or pain.
Shoulder Pain
If you've experienced a shoulder injury, you understand how painful and inconvenient it may be. Consult our physical therapists as quickly as possible so that we can evaluate your shoulder and create a customized treatment plan to match your recovery.
Hip and Knee Pain
Hip and knee pain can be caused by a number of conditions, such as sprains and strains. These can cause abnormal stresses and premature wear-and-tear on your hips and knees, leading to painful symptoms and arthritis.
Elbow Wrist & Hand Pain


If you're suffering from pain in your elbow or wrist, it can be frustrating and disruptive to your daily life. You may find it hard to do the things you love, such as cook breakfast, drive or play with your children. Typically, elbow pain occurs after an injury or overuse from repetitive movements.
Foot and Ankle Pain
our feet carry you from here to there, but they don't always feel great. There are a number of conditions that can cause pain or discomfort in the feet or ankles, including a broken bone (fracture), arthritis, tendonitis and an injury.
Motor Vehicle Accident Injuries
Car accidents occur when a vehicle strikes another vehicle, a pedestrian or other object on the road. These crashes can cause all kinds of injuries to occupants of the vehicles involved such as crush injuries, soft tissue injuries, traumatic brain injuries, and amputation injuries.