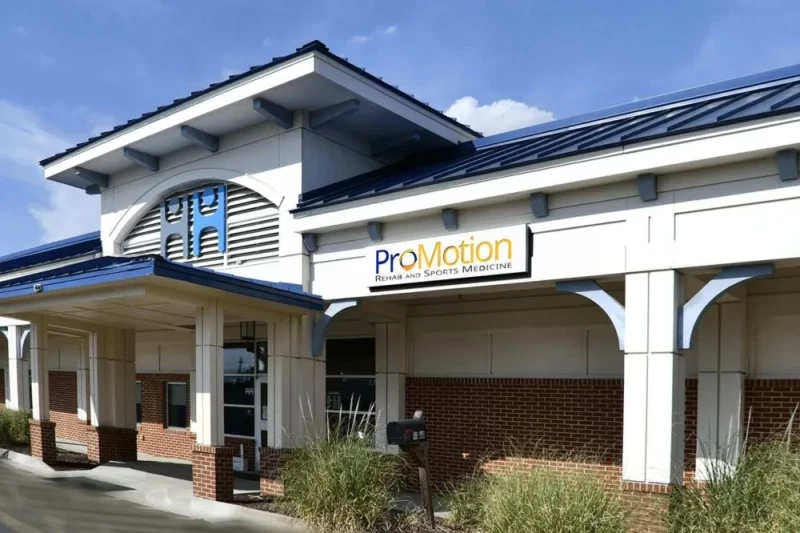 ADDRESS
CONTACT
P: 843-374-0185
F: 843-374-0189
HOURS

Monday - Thursday: 8AM - 5PM
Friday: 8AM - 1PM
Saturday/Sunday: CLOSED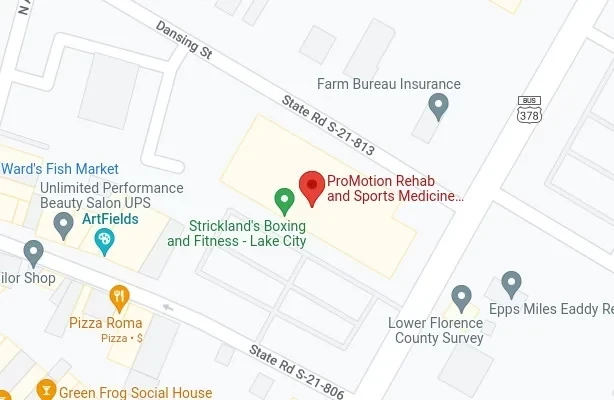 At ProMotion, we provide outpatient sports medical physical and occupational therapy in Lake City, South Carolina. Regardless of where you go, you'll find therapy experts who are dedicated to bringing you back to the life you love.

We Offer the Following Treatment Services:
Back Pain & Sciatica
Most back pain is caused by a mechanical problem, like a strain or injury to the muscle tissue, tendons or ligaments in your back. Typically, physical therapy helps relieve back pain in the long term. Physical therapists use traction, heat and local ice treatments, exercise and other methods to target areas of your back that are causing the pain and promoting healing.
Neck Pain & Headaches
The signs of neck pain usually include stiffness, tenderness or a change in motion or range of motion. They can also be accompanied by weakness or numbness in the arms or hands.
Shoulder Pain
Shoulder pain is a common problem, but it may also be a sign of a bigger, longer-term health issue similar to osteoarthritis or polymyalgia rheumatica. It can also be the result of a shoulder injury or other condition that affects another part of the body, such as the neck or biceps. Consult our physical and occupational therapists as quickly as possible so that we can evaluate your shoulder and create a customized treatment plan to match your recovery.
Hip and Knee Pain
A typical problem among people is knee pain. Its signs can include greater than discomfort. Swelling, stiffness, instability, painful popping, or lack of ability to totally straighten the knee might happen.
Elbow Wrist & Hand Pain
We rely on our upper extremities frequently. When you have pain or discomfort in your elbows, wrists, or hands, your daily function may turn out to be severely restricted.
Foot and Ankle Pain
Your feet play an important role in your way of life. When every step causes ache, your whole day turns into a sequence of attempts to avoid that pain and possibly movement. Physical therapy can get you back to moving comfortably and pain free after a foot injury through focused workouts and stretching.
Motor Vehicle Accident Injuries
Automobile accidents are the greatest cause of injury, and can cause extensive harm through head injuries, neck injuries, and chest injuries. Physical and occupational therapy treatment is advisable for quick recovery.