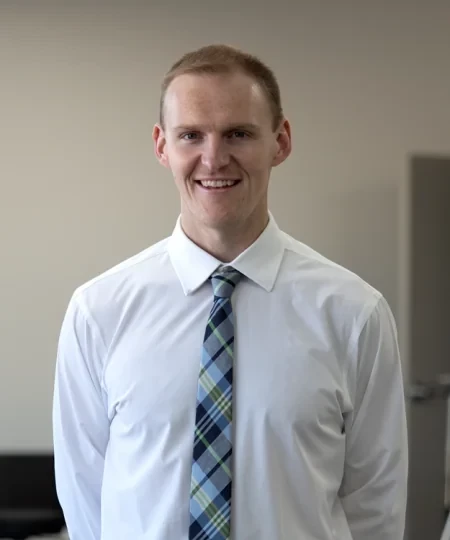 My Locations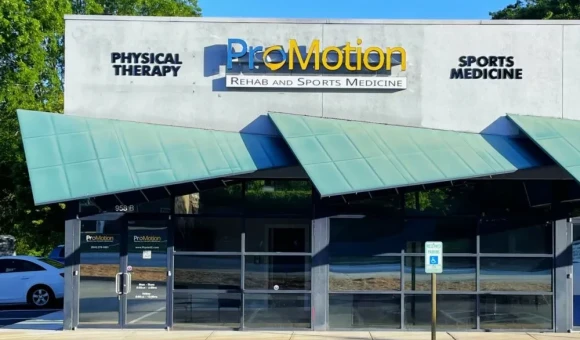 Specialties
General Orthopedics
Sports Medicine
Running Rehabilitation
Endurance Athlete Rehabilitation and Performance
Sports Performance and Rehabilitation
Biography
Dr. Andrew C. McAbee received his Doctorate of Physical Therapy from Methodist University in May 2020. He began practicing in outpatient orthopedics and sports medicine rehabilitation with ProMotion soon after graduation from physical therapy school. He is a proud graduate of the University of South Carolina where he received his Bachelor's degree in Exercise Science in 2016.
Dr. McAbee has worked with a wide variety of neuromusculoskeletal conditions impacting patients of all age ranges. He strives to combine an evidence based approach with the patient's beliefs and perspectives about their condition to create an individualized plan of care for each patient he works with. He has been able to work with many athletes of different backgrounds and specific sporting demands, helping them to reach above and beyond their therapy goals and return to participating in the sports and activities that they enjoy.
Dr. McAbee is an avid runner and cyclist, actively participating in local running groups and races throughout the Southeast Region. He has been able to work with individuals dealing with an injury return to running and cycling, creating individualized treatment plans to help them return to endurance training and competition. Detailed running analysis and functional movement screening are some of the many components of an evaluation that Dr. McAbee focuses on to identify key areas of improvement to help initiate the rehabilitation process.
Dr. McAbee is an active member of the American Physical Therapy Association at the national and local levels. He has also attained a Titleist Performance Institute Level 1 certification and has presented work on the incorporation of the Titleist Performance Institute examination and treatment protocol into daily clinical practice when working with golfers. Dr. McAbee has organized a Global Running Day event held at ProMotion's Columbia location, serving as an opportunity for the organization and the local community to get moving and to promote physical activity. Dr. McAbee is preparing for his Orthopedic Physical Therapy certification in the coming years.
Dr. McAbee is from Spartanburg, South Carolina, where he attended James F. Byrnes high school and participated in football and strength and conditioning training. Over the years, he has spent much of his time outside of the clinic running, cycling, weight training, and playing a wide variety of sports, especially golfing! Dr. McAbee enjoys going for runs with his wife Anna, cheering on the University of South Carolina Gamecocks, and enjoying healthy amounts of coffee!

Education
University of South Carolina – Arnold School of Public Health

Bachelor's of Science in Exercise Science with an emphasis in Health Fitness

Methodist University – School of Health Sciences

Doctor of Physical Therapy
Affiliations & Memberships
Member – American Physical Therapy Association
Dr. McAbee's Staff